The Junior Academy at Windlesham has become one of the leading junior development centres in Surrey, and with many of its pupils enrolled in county and regional training squads its easy to see why Windlesham has become the academy of choice for many budding young golfers and their parents.
After winning the Junior 90's League in 2012, and with a number of Rookie Tour and YIGS victories under their belts already in 2013, the club's vibrant junior section goes from strength to strength and continues to impress within the wider golfing community.
The academy coaching team has great experience in developing young golfers through county coaching programmes and it is this knowledge and a commitment to helping our juniors that makes Windlesham stand out from the vast majority of clubs and coaching establishments in the region.
Throughout the year, juniors can get involved in a great array of days, competitions and events all designed to help build a golfing community for them and help them get as much enjoyment as possible from their club membership.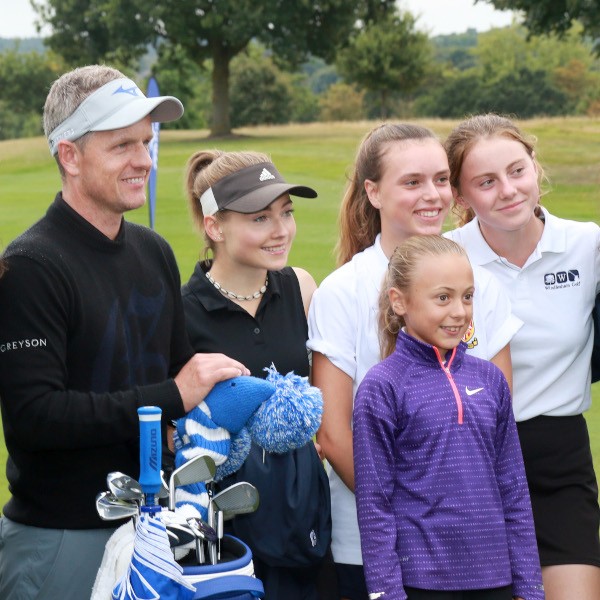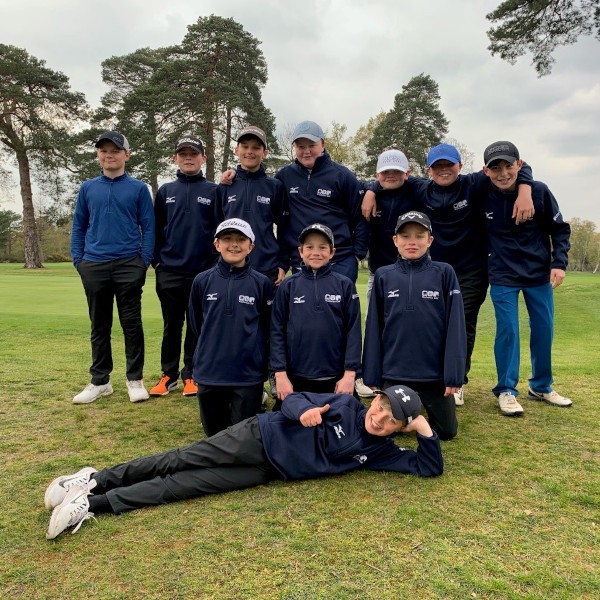 The Academy Cup is the pinnacle of golfing achievement for juniors here at Windlesham Academy. Throughout the season, juniors amass points in an order of merit style competition, culminating in the winner being presented with the Academy Cup and a membership and coaching scholarship worth over £1000. The prize is hotly contested and for the last two seasons, only a few points have separated the top places.
The Windlesham Young Golfers Programme is a dedicated golf development programme for children aged ten and under. It runs at weekends in the spring, summer and autumn terms and is now in its third year. It has been continually revised and improved to become one of the best development programmes in Surrey for young junior golfers.
The programme is designed first and foremost to be fun. Every session involves fundamental movement skills, games, challenges and instruction to assist in skill and technical development.
The programme uses a cap system which works in a similar way to Karate belts, each colour representing a higher level of achievement. This has been developed to encourage our young golfers to keep challenging and improving all areas of their golf, until they are ready to become junior members.
The programme caters for complete new comers to the game while also challenging the more experienced player. Children are placed with others of a similar age and skill level during sessions to help build new friendships and confidence.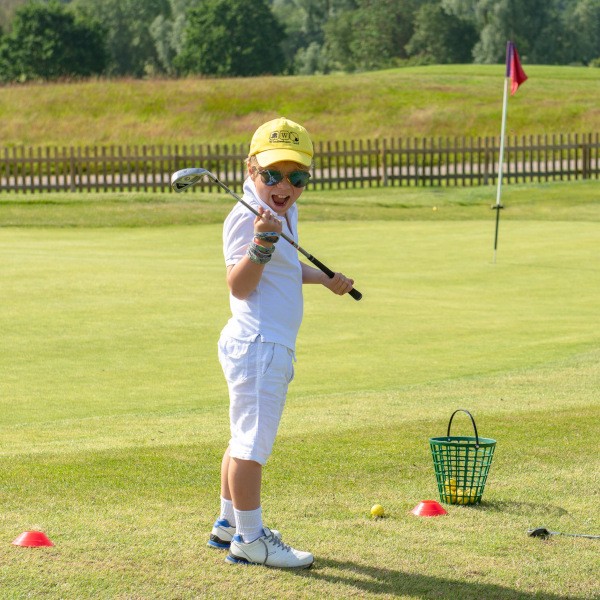 Skills days run during school holidays throughout the year. These extremely popular days are designed to test every element of a player's game with a variety of short game and long game challenges set in the morning followed by a qualifying competition in the afternoon. Players can earn academy cup points by taking part in skills days and trying to improve their scores in each of the different the skills tests.
Junior clinics are run on a bi-weekly basis by our academy coaches. The clinics are designed to develop skill in every area of the game while also helping to improve elements that may have proved difficult during skills days. The clinics are kept to small groups and are split by age and ability, so as to encourage improvement and enjoyment for both our newer and more experienced golfers.
Every Saturday at 4pm we have a role-up for our new and younger junior members. These light-hearted afternoon playing sessions are a great way for juniors to get some on-course experience while making friends and enjoying the game together.
The academy's belief is that junior golf should be inclusive with the opportunity for those that want to excel, to do so. The academy prides itself on creating fun and enjoyment for everyone and welcomes juniors of all ability and experience levels to our programme.
Get in touch today for more information about Windlesham Golf Club's renowned Junior Academy.
We're conveniently located just off the A30 and A322, within easy reach of the M3 and M25 motorways and central London.
Add your email below and we'll stay in touch, letting you know of our latest news and exclusive invitations
Learn More About The Academy