Here at Windlesham we pride ourselves on the quality of our coaching. All our Academy staff are PGA professionals with a wealth of additional skill sets and teaching styles that they bring to the Club to ensure you get the very best care and guidance.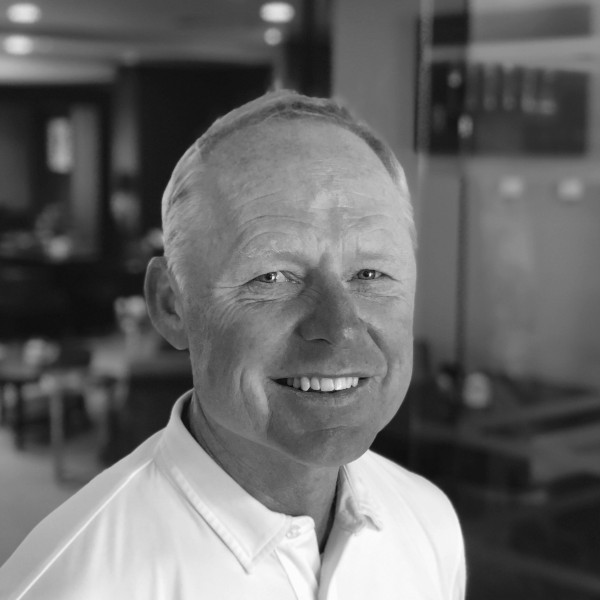 I consider myself to be a strong technical coach and a good communicator who likes to look at the big picture. I am sensitive to the needs of those who take lessons and enjoy setting and achieving goals that we achieve together.
I have been a qualified PGA Professional for 37 years, spending 2 years as a Teaching Professional in Portugal and 8 years at Sunningdale Golf Club before joining Windlesham as Head of the Academy 1997.
Whilst at Sunningdale I was Senior Assistant to Keith Maxwell and a playing Professional sponsored by TI Apollo Ltd. I have attended two European Tour Apollo weeks; various PGA Coaching Seminars and I am certified in Neuro Linguistic Programming to an advanced Level.
A highlight to my coaching career was working with Australian Tour Professional Peter Fowler. Peter a past winner on the European Tour had in recent years suffered a dip in form. Whilst working together Peter improved from 142nd on the European order of merit to 65th in 2002 and 45th in 2003.
In recently years I have been a Lead County Coach to the Surrey Juniors from 2010 to 2019, whilst setting up and developing the Windlesham Junior Scholarship Programme during the same period. My goal for the Junior Academy would be to attract talented youngsters who are keen to develop their golf to County standard whilst at the same time providing an enjoyable learning environment for those who just love playing golf.
My teaching style:
When you play you are in the middle of an inevitable cycle, how you swing affects the flight of the ball, where to ball goes affects your thinking, how you think then affects how you swing. It is therefore key to understand how your thinking affects your results.
Ways then I can help your thinking are:
1. To improve your pre-shot playing strategies and routines
2. Confidence in your ability to produce the required shot, especially under pressure
3. How to think post shot and reflect upon your rounds.
Ways I can improve your technique are:
1. Using the latest Trackman 4 coaching software to model the techniques used by the world's best professionals. Seeing yourself side by side with the professionals and understanding the numbers behind what makes them so consistent will improve the way you practice, speeding up development.
2. Using teaching aids to put into pictures and feelings the information gained from the Trackman data, lessons become a sensory experience rather than technical overload
3. Teaching you how to practice effectively so that any changes become permanent in competitive play.
To see through the process of change successfully I like to work on the golf course and the driving range. the range gives us the space to work on parts of your game in a substantially easier environment. The course then to successfully implement the changes you have worked upon on the range.
To assist with your learning I can supply you with the appropriate Trackman Screencasts and Data from each of the sessions via Mytrackman.com.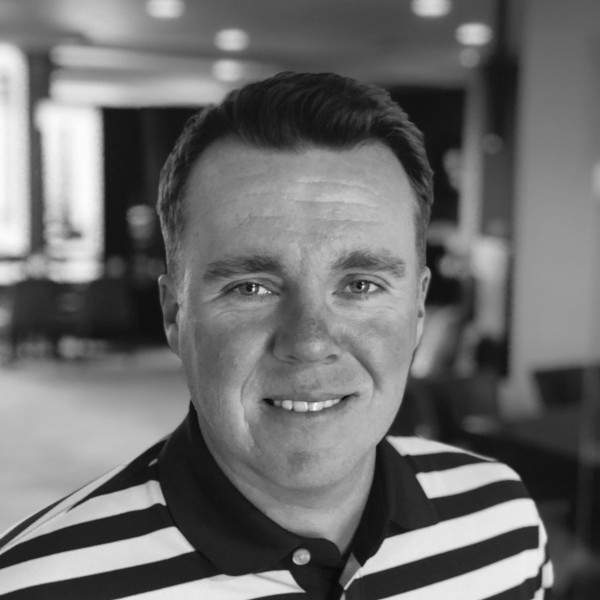 I have coached at Windlesham for over thirteen years now and hope that I have developed into a easily approachable, confident and knowledgable instructor. I ensure that my pupils enjoy their sessions and leave with a clear idea of what they need to do to get better.
My high level of enthusiasm for the game and desire to help people improve has helped me to teach a broad range of students from complete beginner to aspiring tournament professionals and amateurs in the UK and in Asia.
I feel one of my strength's is my ability is to diagnose a golfer's problems early and help them to clearly understand, demonstrate and apply their improvements.
During my career I have taught golfers to reach Ladies, Junior, Colt, County 'a' and County First team honours. Most of these were starting from complete beginner level Some of my young students have gone on to win numerous Surrey Rookie Tour Events and Major Surrey Men's Order of Merit Events.
One of my proudest achievements to date was to help create and set up the Windlesham Junior Academy, which is now one of the best Junior Golf Programmes in the country. This also included the introduction of Junior Scholarships which hands a great opportunity to local young golfers who have high aspirations to improve.
Whatever the level of golfer or whatever their problem is, I feel confident that I could help that golfer understand and improve and maybe more importantly, enjoy the whole process!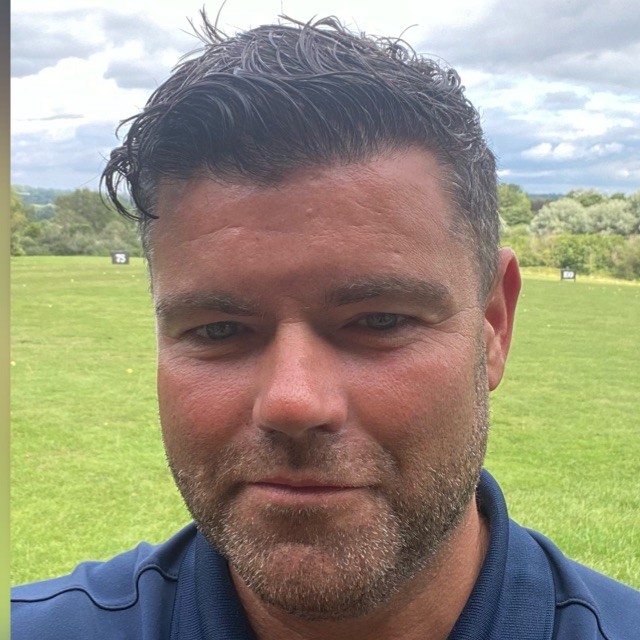 Enjoys Coaching:
Players of all abilities from beginners, improvers and club players to very good amateurs and professionals. I love helping people improve whatever their level.
Coaching Qualifications:
Coaching Background:
Greg has over 30 years of experience as an amateur and professional and has given thousands of golf lessons to beginners through to Ryder Cup stars and Tour Professionals.
Greg has repeatedly helped his golfers achieve there goals. Over the last few decades Greg has run successful Academies, and has held roles such as Head National, County and Academy Coach. He has helped golfers of all levels to success and to enjoy this wonderful game more.
Whatever your golfing ability or goal, Greg has the necessary expertise, experience and skills to help you get there utilising cutting edge technology.
Greg Brodie is a highly educated, award winning golf coach. Gregor is a graduate of Birmingham University with a Post Graduate Degree in Sports Coaching. Greg has also become one of the very few coaches in the country to earn his ASQ Level 4 Coaching Certificate. He is also the first in the UK to gain the demanding Bull3D Accreditation.
In 2012 Greg was voted into the Top 100 best coaches in GB&I by Golf World magazine.
Greg is based at Windlesham Golf Club in Surrey, the former Sports Director/National Coach of Iceland, is a County Coach for Surrey Golf. He is involved with the PGA in the capacity of examination marker and is also a coach for Reeds School the 2022 National Team Champions.
He has an infectious enthusiasm for the game. An ardent student of golf, Greg was awarded the coveted Titleist scholarship when finishing in the UK Top 10 trainees of the year back in 2000.
He spends a great deal travelling the world, spending time with world leaders in junior and player development. He has amassed many qualifications and accumulated hundreds of CPD (continued professional development) points with the PGA.
He is passionate about improving his pupils' game and bringing them to meet their true potential. An innovative coach who constantly achieves outstanding results, Greg has a great deal of experience having worked with players of all standards. He uses state of the art equipment from Trackman to motion capture analysis equipment and works with a holistic team of sports scientists to achieve truly outstanding results
Greg has a vast tool box of teaching styles and methods that makes him incredibly versatile, as a result allowing him to cater to the needs of men, women, boys and girls from beginner to elite level and as such works with casual leisure golfers to tour winning professionals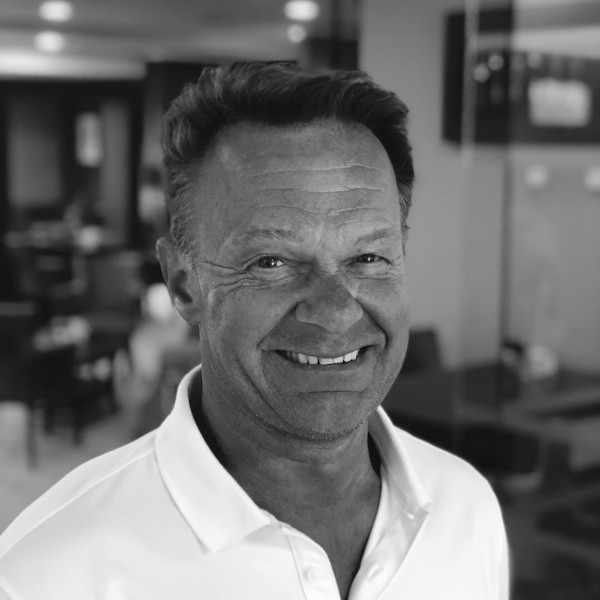 PGA Advanced Fellow Professional
Jeremy Bennett is an 'Advanced Fellow' of the PGA, a status that ranks him inside the top 1% of over 6,000 golf coaches in GB&I. This status was awarded purely through Jeremy's consistent coaching prowess and results.
Whilst he has a reputation of being the 'Pro's Pro' as has worked with numerous European Tour players, general Tour players and teaches other coaches how to coach their pupils, Jeremy also has just as a strong reputation with amateurs of literally every level and age.
Jeremy does not teach a method, preferring to coach each player individually depending on their ability, body shape, aspirations and time restraints. His philosophy is to keep things simple, easy to apply and get results. He has a strong background in psychology having worked with the best psychologists on the planet, and subtly passes this on to his pupils as you cannot play great golf without being confident.
Jeremy has been a past National Coach to England and Wales and worked with literally the world's best golfers including major winners Sir Nick Faldo, Rory McIlroy, Seve Ballesteros, Sandy Lyle and Bernhard Langer. One of his players, Oliver Fisher, became the first European Tour player to score 59 whilst coaching him at the Portuguese Masters September 2018.
Unusually in sport most golf coaches have not held the sword themselves in battle, however Jeremy competed himself at the very highest level for 12 years on the European Tour and was 'Rookie of the Year' in 1981.
Contact our Coaches directly:
Add your email below and we'll stay in touch, letting you know of our latest news and exclusive invitations
Learn More About The Academy