Thursday - Course Status Red, please carry if able. -3 Degrees this morning, so limited work to the Course other than Tee Setup, Divot & Bins, boring stuff!
Machinery love to keep them working hard with all the stuff the Team get up to.
7th Tree Line behind the green being finished up today. This task didn't quite go to plan yesterday... A makeshift bridge to get the digger into a neighbouring Field sunk & got stuck in the Ditch, hindering progress 🤣. As always, the Team adapted, towed it out and cracked on by hand albeit slower than planned.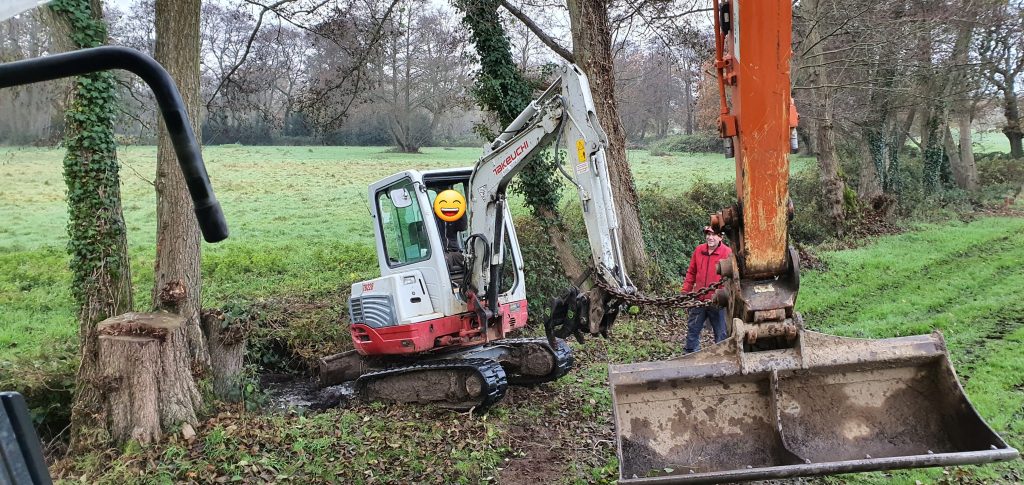 Benefits already showing instantly with light to a problematic green! 🤩